Fossil Surf Van Desk Clock Surfer Peace Van with Surf Boards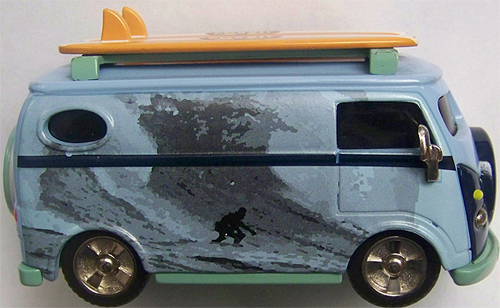 Fossil Surf Van Desk Clock with Two Surf Boards Atop.
Scene of Surfer in large waves on van sides. Peace sign on Back
Fossil vintage working clock with Fossil mounting display tin.
Fossil Surf Van Desk Clock Surfer Peace Van with Surf Boards [ML922470]
Price:
$75.00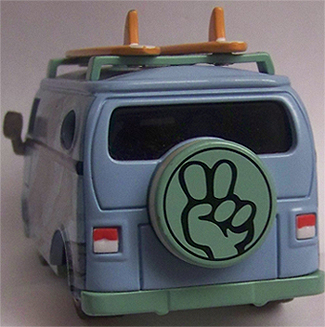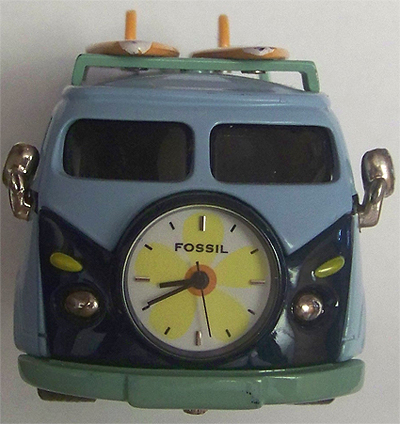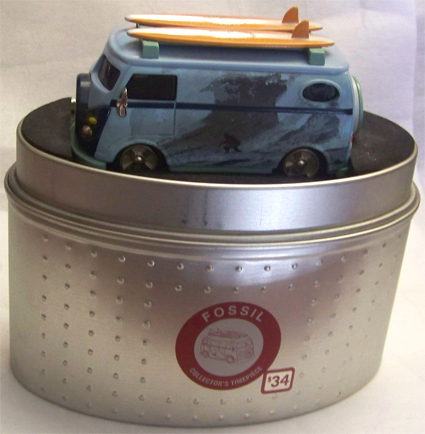 Colorful blue, green, Fossil Van Desk Clock with two Surf Boards on top and Peace hand sign on spare tire cover. Image of Surfer surfing in big waves on van sides. Clock on Van front with yellow subtle yellow flower petals. Comes with a Fossil metal mounting display tin. Fossil name logo on surf boards. Desk clock is marked as a limited edition. This is a sold out collectible desk clock, no longer made.
Your desk clock will arrive in working condition with new battery.
This item is"in hand" Don't get stuck waiting for a seller who has to first go buy the item and then have it sent out (if they are still in stock!)
--Florida buyers must add sales tax
Buy with confidence-- I am an Ebay Power Seller with 100% Positive Feedback on over 6000 sales--View my feedback and buy with confidence! ( Ebay user name : amberglow)
Any item received defective or damaged will be replaced AT MY COST including all return shipping AS IS SHOULD BE! Must return within 3 days of receipt. Any problem developing later is covered by the Manufacturers warranty.
Kindly Share The Surf Love »»