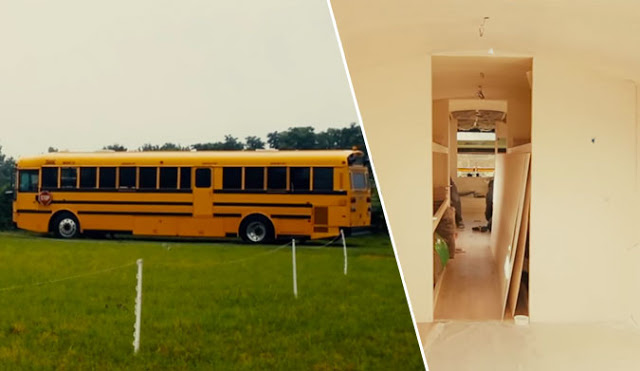 In the last few years, there have been a lot of people that have decided that life outside the box is a little more interesting than life in it.
Breaking those expectations that they might feel society has for them is a big step in that direction. But there are a few communities where those expectations aren't so difficult to meet. The surf community is one of those. And whether it's because surfers just want to be a little more free than average, or whether it's because we're just a bunch of Spicoli miscreants that don't care about what "the man" thinks, it's a good thing the surf community is so accepting of something so awesome. The couple in the video above are Val and Tim, and they've taken a bus and converted into the world's best hostel. The idea behind it is that a group of travelers who would normally bunk up in a hostel or a hotel somewhere near where the waves or snow is best can bunk up together in an insane bus and move it to where the waves or snow is best. Genius. Val and Tim took their idea to Indiegogo to get funding for it, and it worked. In one month, they hit their goal of just over $20,000, and got started. They got the bus on eBay, then headed to Tennessee. From there, they drove to Florida and shipped the bus to Belgium. One month later, the bus was on their home-turf, and they started stripping it down so they could rebuild it into something much, much better than a vehicle for a bunch of screaming children. Here's the original video:
Now, just over a year later, the bus is just about ready. Originally, they wanted to have it on the road to chase snow by now. But after a few problems that arose (which is not surprising), they're aiming to have it ready for surfers this summer, and it looks like it will be the greatest place to stay in the world.