The Salty Van: A Quest for the Ultimate Surf Mobile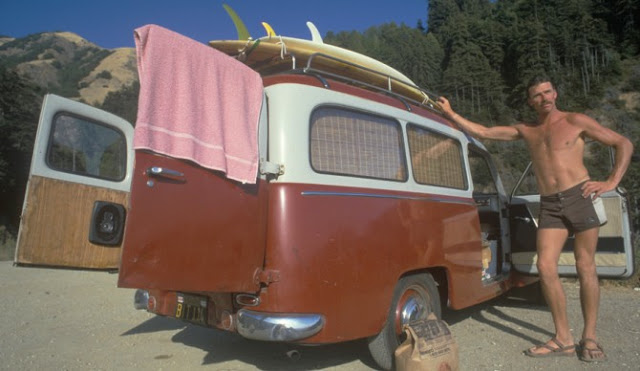 The Pacific Coast Highway stretches up and down the coast of California, summoning the adventurous nomad to explore a picturesque coastline infused with pristine surf. For a surfer, nothing compares to the relentless attraction of a road trip in a search of endless surf. And in setting out on such a road trip, traveling by van allows for a multitude of benefits compared to other types of travel.
Vans allow for limitless possibilities, most importantly in the way of a place to call home come night. A gravel pullout, paid campsite, remote parking lots, and those desirable beachfront locales become cheap and convenient* places to stay, thereby reducing travel expenses by allowing for inexpensive overnight stays.
*Without the need to set up and take down gear each morning, you're on back on the road faster, and driving later into the night when need be.
Need more convincing? Another fantastic characteristic of a van is the ability to creatively design the space to best suit your needs. With endless opportunities to customize, a van can be transformed into whatever you dream up. Surfing van owners have been known to add surf racks, compact stoves, solar panels, wood flooring, and even hammocks as beds — all that's required is that you let your imagination flow.
Now that we're all on the same page with how amazing vans are, here are three great vans for the wanderer in you.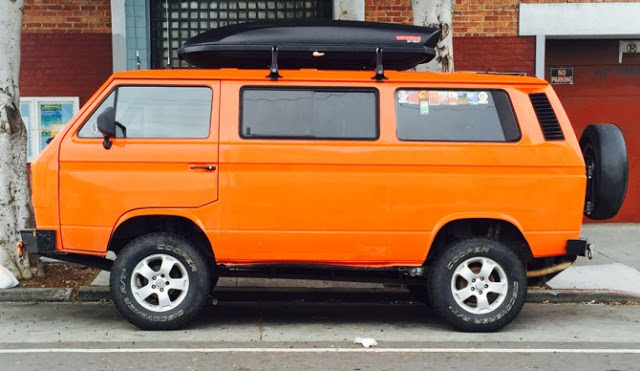 Volkswagen Westfalia
Cost: $5,000 – $30,000+
MPG: 15 – 20
The most classic of travel vans on the market. Marked for a reasonable price, these vehicles are undoubtedly going to come with a fair amount of wear and tear.
A major advantage of the VW Westfalia is that the style points are out the roof. These vans are beautiful with the timeless smooth visual appeal of a classic bohemian automobile. Another benefit of the VW Westfalia is that they often come complete with camping gear, which can easily be updated. There are online suppliers still producing parts for these vans making it easy to upgrade worn gear.
Disadvantages include the increasing price of vintage merchandise. Old vans follow the trend by increasing in price with age. For vehicle maintenance these vans are fairly easy to fix, but with age are significantly more likely to break down.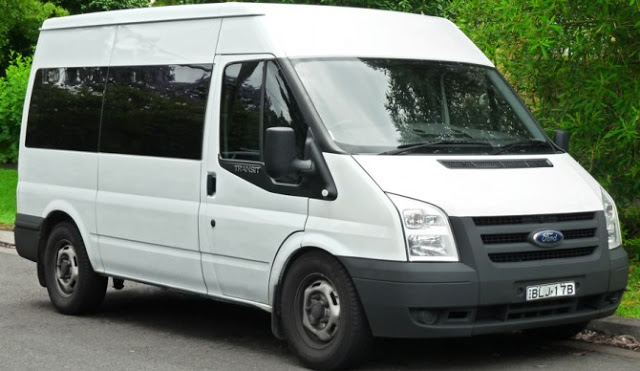 Ford Transit
Cost: $29,500 to $33,500
MPG: ~16
These vans are the best option for maximum space. There are three options for roof height and van length allowing for complete customizability.
The advantages of a Ford Transit include the ability to customize the size of the vehicle, which allows for a huge amount of interior space to creatively design to fit your needs. Another plus is that when buying this van, new or used, it will be reliable and easy to maintain.
Downsides include eliminating any ability to park incognito since this is such a large vehicle. If you park in a county that does not allow roadside overnight parking, then you're an easy target for highway patrol. Finally there is the cost. These vans aren't cheap, but if you can afford it they will make for a long-term comfortable van life experience.
Author's Note: Another option from Ford is the Transit Connect, which is a fantastic option for a more compact model that still offers enough space as an overnight travel van. The Transit Connect starts at $23,000 and gets 21-combined mpg.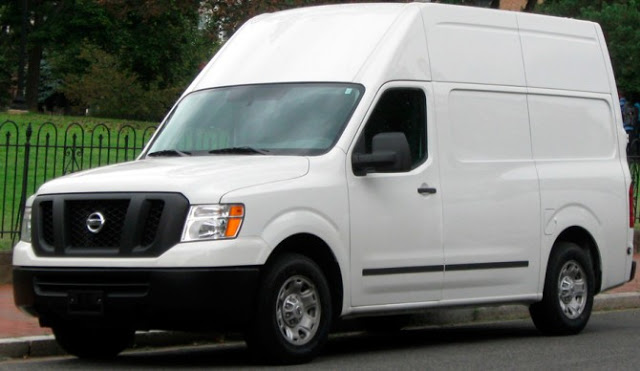 Nissan NV
Cost: $20,700 to $33,000
MPG: ~25
Nissan offers a fleet of vans to choose from that includes great options for surf travel. The best overall option for a single to double capacity overnight van is the Nissan NV compact cargo van. This is also one of the most fuel-efficient vans on the market.
Advantages include the great savings on gas with a more efficient use of fuel, and a reasonable starting price even for a surfer. Another benefit is the reliability of a new vehicle without the worry of unexpected breakdowns inevitably delaying time in the water.
The primary disadvantage of this van is the reduced interior space. The trade-off of better gas mileage is a smaller van, which may not be quite as comfortable. Even so, this shouldn't be too much of an issue since these trips are about immersing yourself in the outdoors, and surfing as much as possible.
Kindly Share The Surf Cars Love »»