Jeep just re-released a modern take on everyone's favourite '70s surf 4×4
Sure the classic
Volkswagen Hippie Van
is stylish, but it's a bit like the pseudo-manly costume of a bearded hipster who can't even change a tire. That's why Jeep is re-introducing their retro California surf 4×4 that captures '70s beach vibes without forgoing the butch functionality that will take you all the places a Van never could.
The Classic Cherokee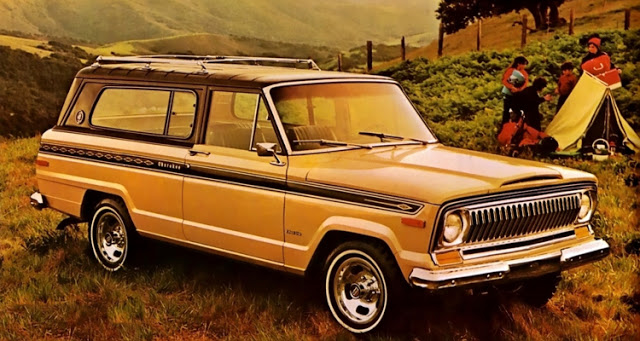 The new Cherokee Chief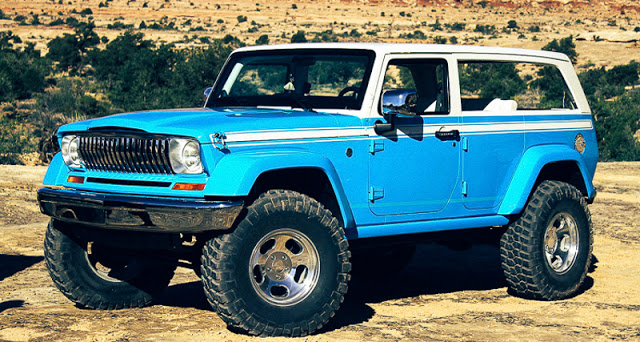 The new Jeep Cherokee Chief has a 6-speed manual transmission, and a 3.6-litre Pentastar V-6 engine providing the punch you need for any off-road adventure you can imagine or for just ripping doughnuts on the beach without fear of getting stuck in the sand. It's Ocean-blue paint job, razor grille and floral pattern seats are bound to induce either Déjà Vu or an acid flashback, depending on who you're asking. The car also features vintage surfer logos on the console and door handles and a tiki-style gear shifter.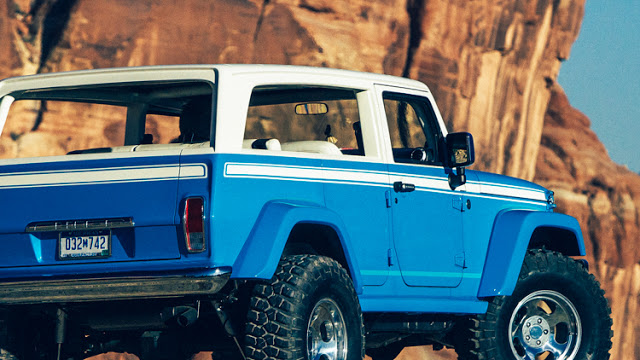 Jeep decided to maintain the two-door look, while still providing the convenience of a four-door by simply eliminating exterior handles on the rear doors. The glass on the rear windows is completely removable, so that the ocean breeze can touch your sun-kissed skin, or to just air out the '70s summer smell of cigarettes and patchouli.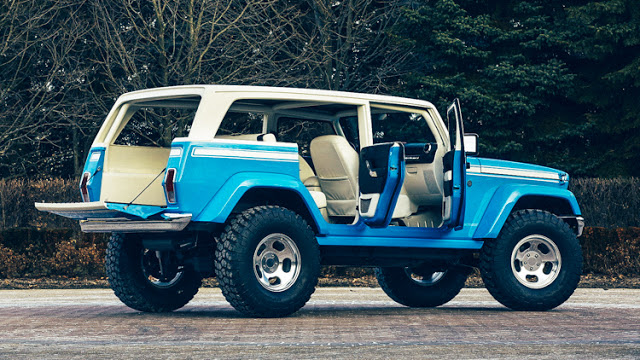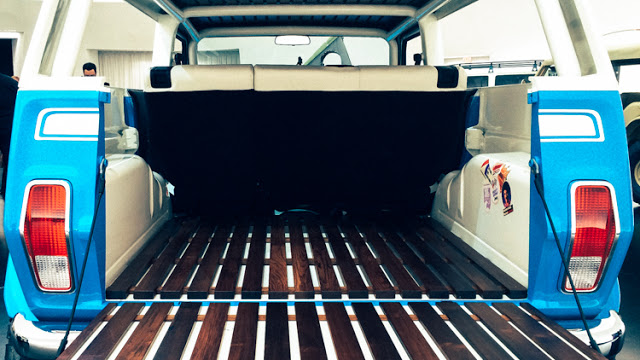 Jeep re-introduced this bad-ass adventure-mobile at the forty-ninth annual Easter Jeep Safari. Here's giving a nod to my favourite concept yet, a 4×4 that can bring the surf-vibe of generations past anywhere.
Image Sources: boldride.com, blogspot.ca, topspeed.com, miamilakesautomall.com
Kindly Share The Surf Cars Love »»